GRI Standards
​"The GRI Sustainability Reporting Standards (GRI Standards) are the first and most widely adopted global standards for sustainability reporting."3
Founded in 1997, the Global Reporting Initiative (GRI) is an Amsterdam-based international organization which develops guidelines for businesses, governments as well as nongovernmental organisations, in view of the creation of sustainability reports. The aim is to help stakeholders throughout their progress towards sustainable development. Aside from a set of universal directives, the GRI standards are divided into three categories: economic, environmental and social standards. Once drawn up, they have been subsequently released from the Global Sustainability Standards Board (GSSB).
SDG - Sustainable Development Goals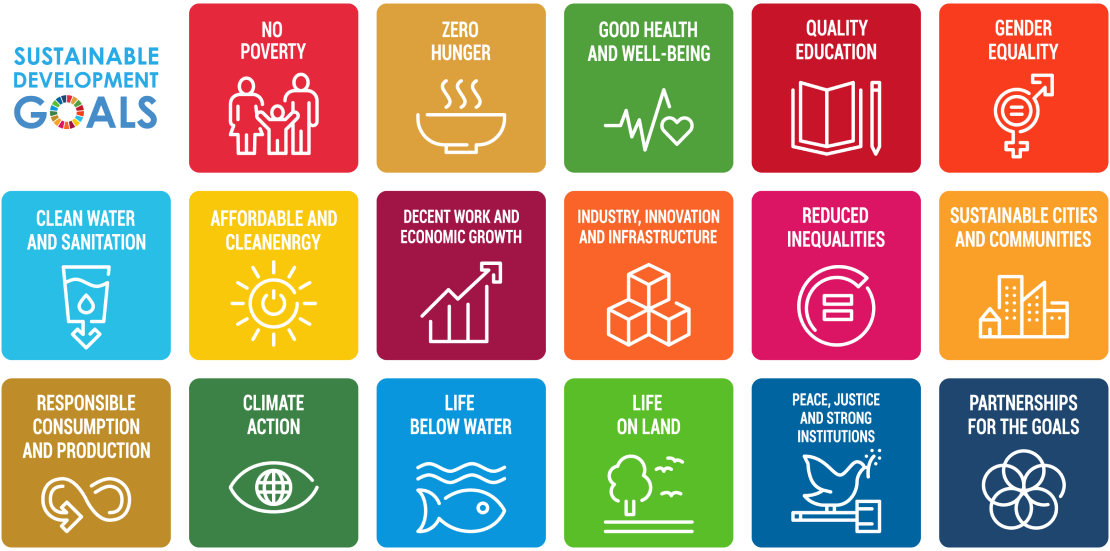 ​
"We have to choose between a global market driven by calculations of short-term profits and one which has a human face."4
The most incisive roadmap designed to pave the way for a globally sustainable future is the Sustainable Development Goals initiative (SDG), a collection of seventeen goals launched in 2015 by the General Assembly of the United Nations. The "Global Goals", as they are also called, are a universal call to action towards the attainment of prosperity by 2030. This integrated approach is cross sectoral, recognising that "action in one area will affect outcomes in others". Moreover, it aims at promoting environmental protection, attaining social equality, and ending poverty, hunger, and AIDS.